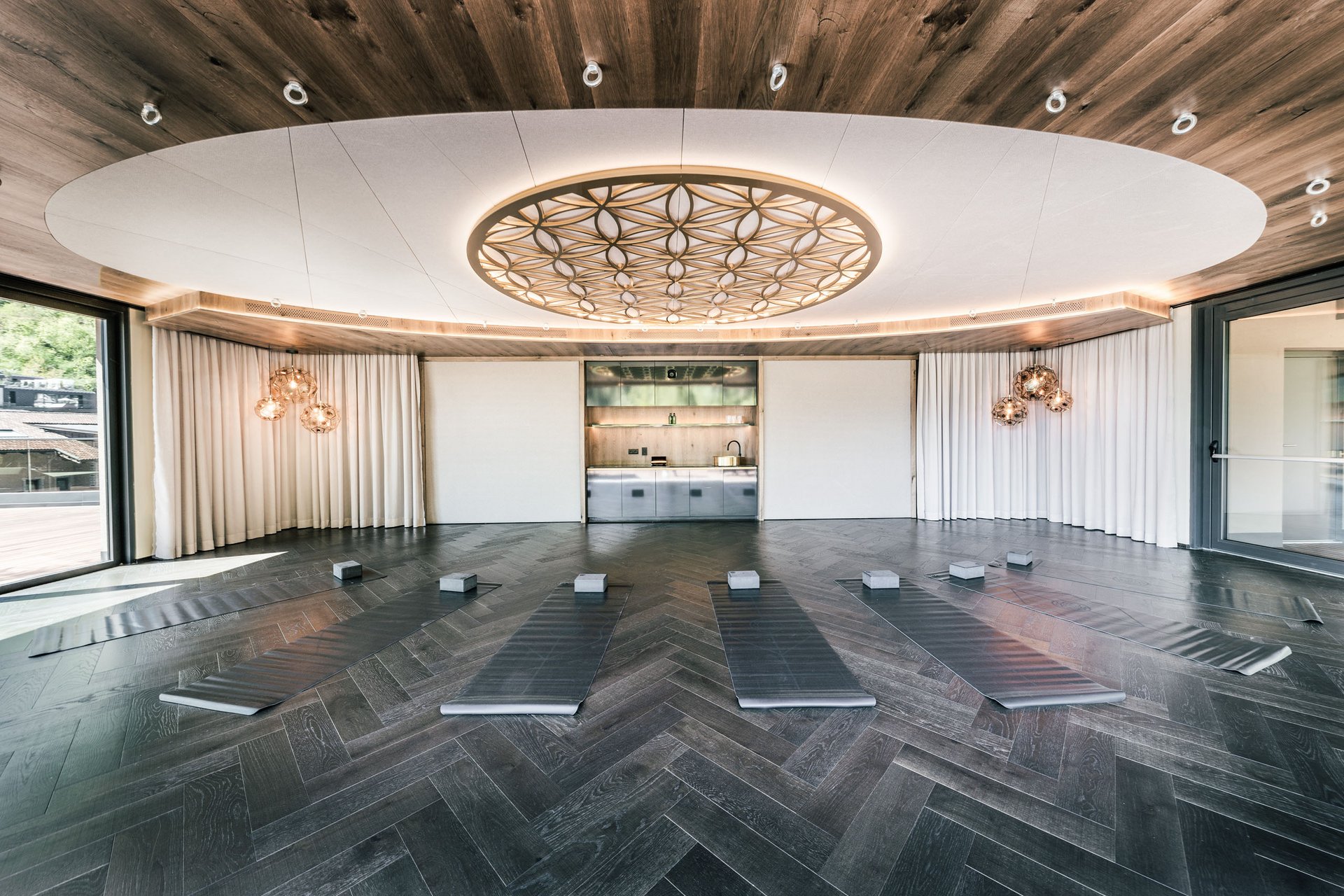 Fulfilling yoga sessions at the See Lodge
The path to inner balance
You inhale deeply, lifting your arms skyward. Exhale. You bend your upper body forward until your fingertips touch the floor. Inhale. You go into a deep lunge. Exhale. You transition to the plank position. Inhale. You return to a lunge. Exhale. You stand on both legs again, fingertips on the floor. Inhale. You stretch your arms above your head again. Exhale. You bring your hands to your chest with palms facing each other. It is best to repeat this sun salutation two or three more times to start the day with plenty of energy. Yoga is much more than just a workout. Yoga is a way of life that brings body and mind into harmony. The practice offers the perfect opportunity to find yourself again in everyday life and recharge your batteries.
Yoga classes at the five-star luxury resort
If you have no previous yoga experience, our two yoga instructors will be happy to introduce you to the world of asanas and pranayamas. Depending on the time of day and tailored to your individual needs, they will explain various yoga exercises that are good for your body. In addition, they will tell you more about the history of yoga and its holistic approach that encompasses mental and physical health.
The right atmosphere for your yoga practice
Yoga is most effective in a calm, inviting ambience, much like the atmosphere of our yoga room. Soft colours, natural materials, and the wonderful panoramic view of the lagoon calm both body and mind.
The ceiling's "flower of life" symbolises harmony and perfection and gives you energy.