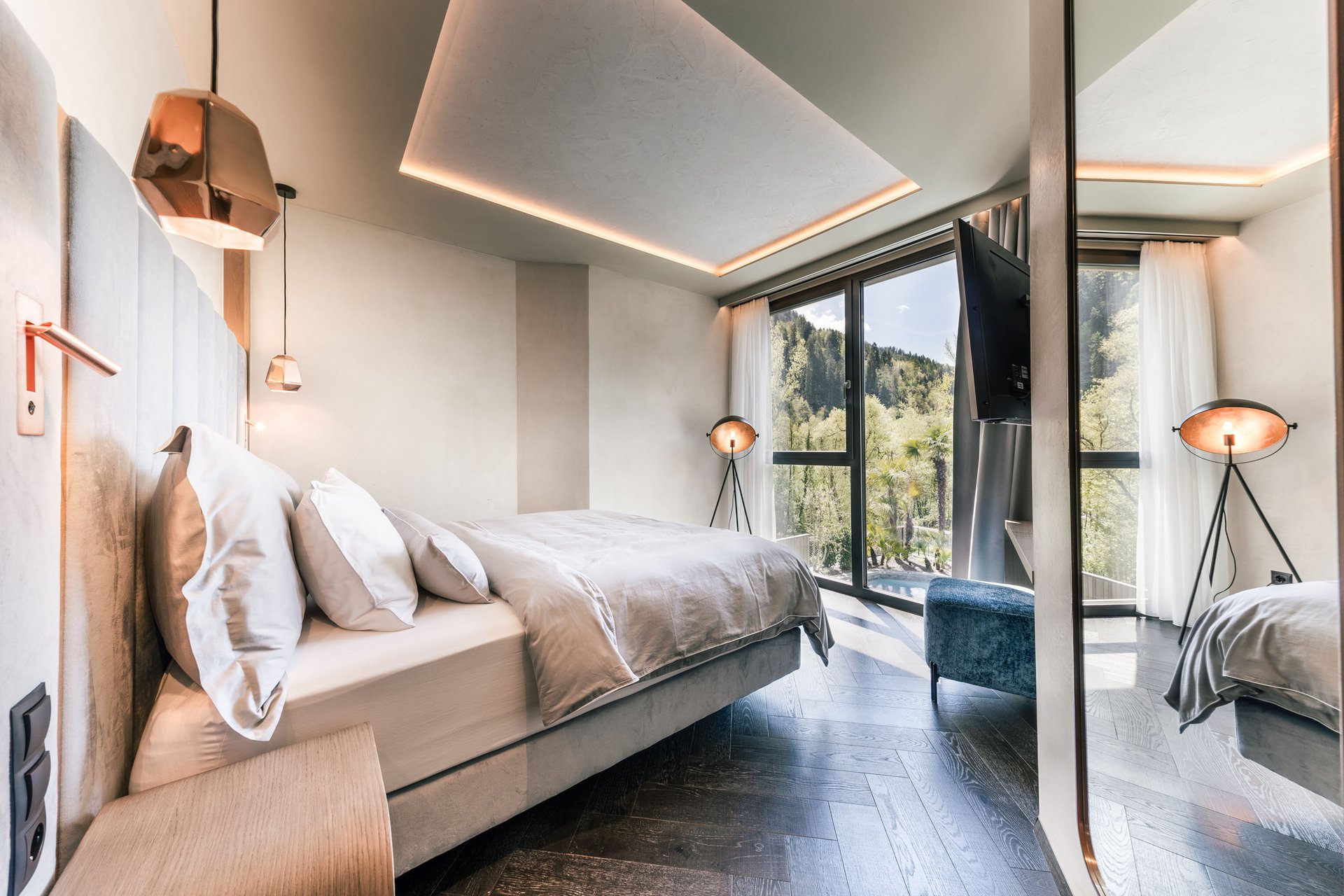 Luxurious suites and unique Lake Villas
Your stay at the See Lodge
In the morning, you wake up rested and happy in your luxury box-spring bed. You stretch out contentedly beneath the cosy duvet. Warm colours and quality materials surround you, contributing to the enchanting ambience. You look out of the large panorama windows over the expansive bathing lake gleaming in the morning sun. What adventures await you today? Perhaps a scenic hike, an exclusive helicopter tour, or a day of relaxation in the luxurious spa area with indoor and outdoor pools and havens to unwind in? After an eventful day in the mountains, one of our unique suites or villas is the perfect retreat to replenish your spirit.
The complete pampering package
Our goal is to pamper you comprehensively and give you the long-awaited luxury holiday you deserve. This mission drives our dedication and gives us new energy every day. We have put together several holiday packages with fantastic inclusive services tailored to your individual needs.
Only the best for our loyal regulars
Encounters with our guests enrich and inspire us, especially when it comes to the loyal guests who we have the privilege of pampering with Quellenhof luxury time and again. For us, this is a sign of trust and loyalty – two values that cannot be taken for granted and have always been important to us. As a sign of appreciation, we have some special discounts for our loyal regulars.