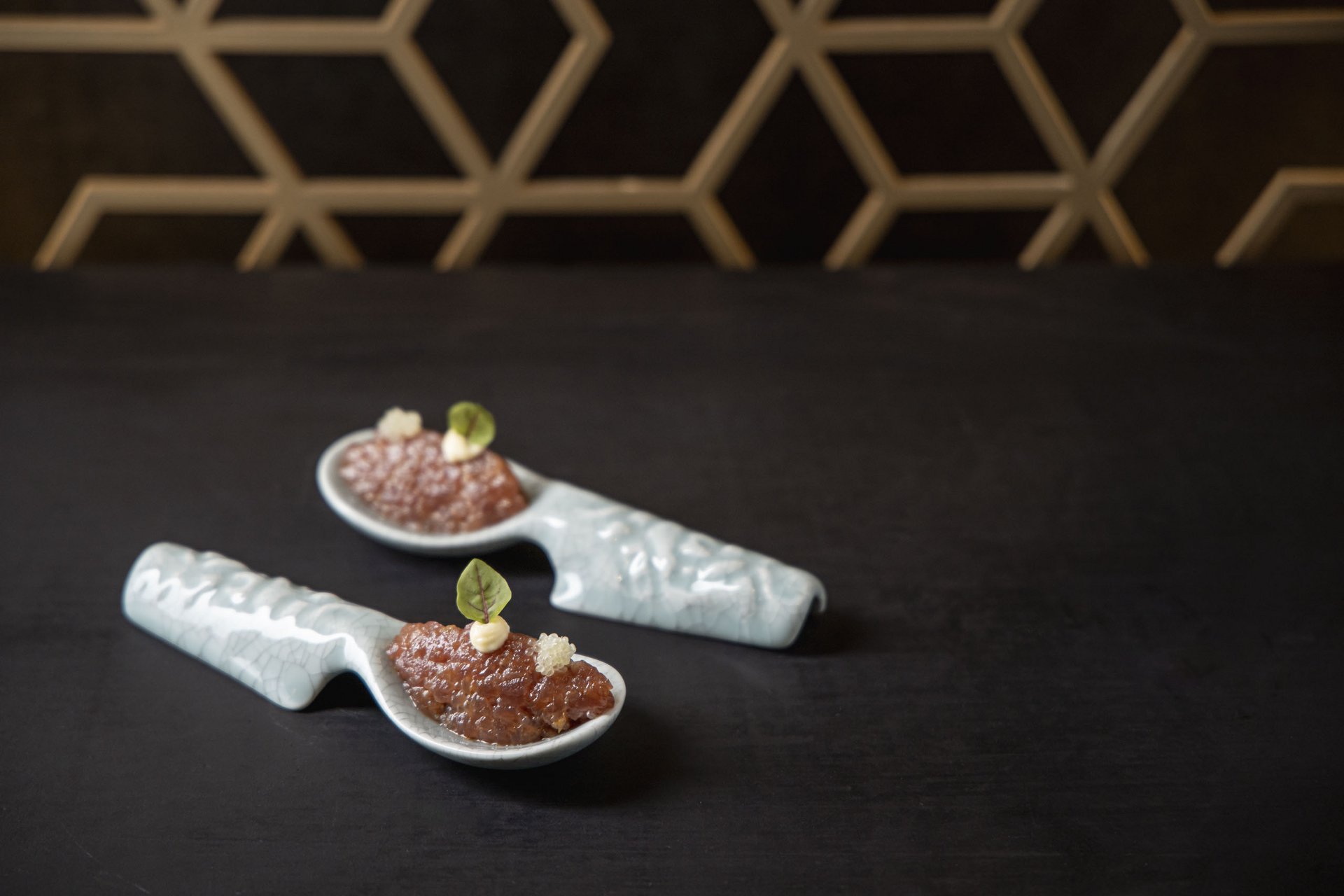 Exquisite aromas, intense flavours, and fine wines
Elevated indulgence
A stay at the Quellenhof See Lodge promises a gourmet experience like no other. Your day begins with a balanced and varied breakfast buffet of the best and highest quality dishes and culminates in an excellent six-course menu with a lake view in the Panorama Restaurant. Head chef Fabian Pazeller and his kitchen team prepare healthy, regional, yet modern gourmet creations for you to savour every day. We readily accommodate special diets, allergies, and food intolerances. You are also welcome to reserve a table in our unique underwater restaurant, which features a range of fish specialities.
A day full of culinary indulgence at the Quellenhof See Lodge
Our BalanceCUISINE half board is a gourmet experience of a special kind at the Quellenhof See Lodge. Start the day with fresh croissants and cakes, sweet-smelling crêpes and waffles, hearty egg dishes from our show kitchen, cold cuts and cheese specialities, coffee and tea, various types of muesli, fruit, and much more. In the evening, you can dine on refined creations from our Alpine-Mediterranean cuisine, prepared with great attention to detail, in a six-course menu of your choice. In addition, you can enjoy crisp salads, cheese, and fruit from the buffet, as well as delicious desserts. We are more than happy to prepare a vegan menu alternative for you or adapt dishes to suit your intolerances. Please let us know your special dietary requirements ahead of your stay.
Conclude the evening in style.
Whether you're in the mood for a high-quality digestif or a fine wine to cap off your day, a sparkling aperitif before dinner, or a creamy cappuccino in between, our lounge bar with spacious sun terrace offers an impressive selection of the finest liqueurs, schnapps, whiskeys, gins, and more. Our bartenders are happy to mix your favourite cocktail or pour you a glass of wine so you can raise a glass to love and to life. Sink into comfort and savour the moment.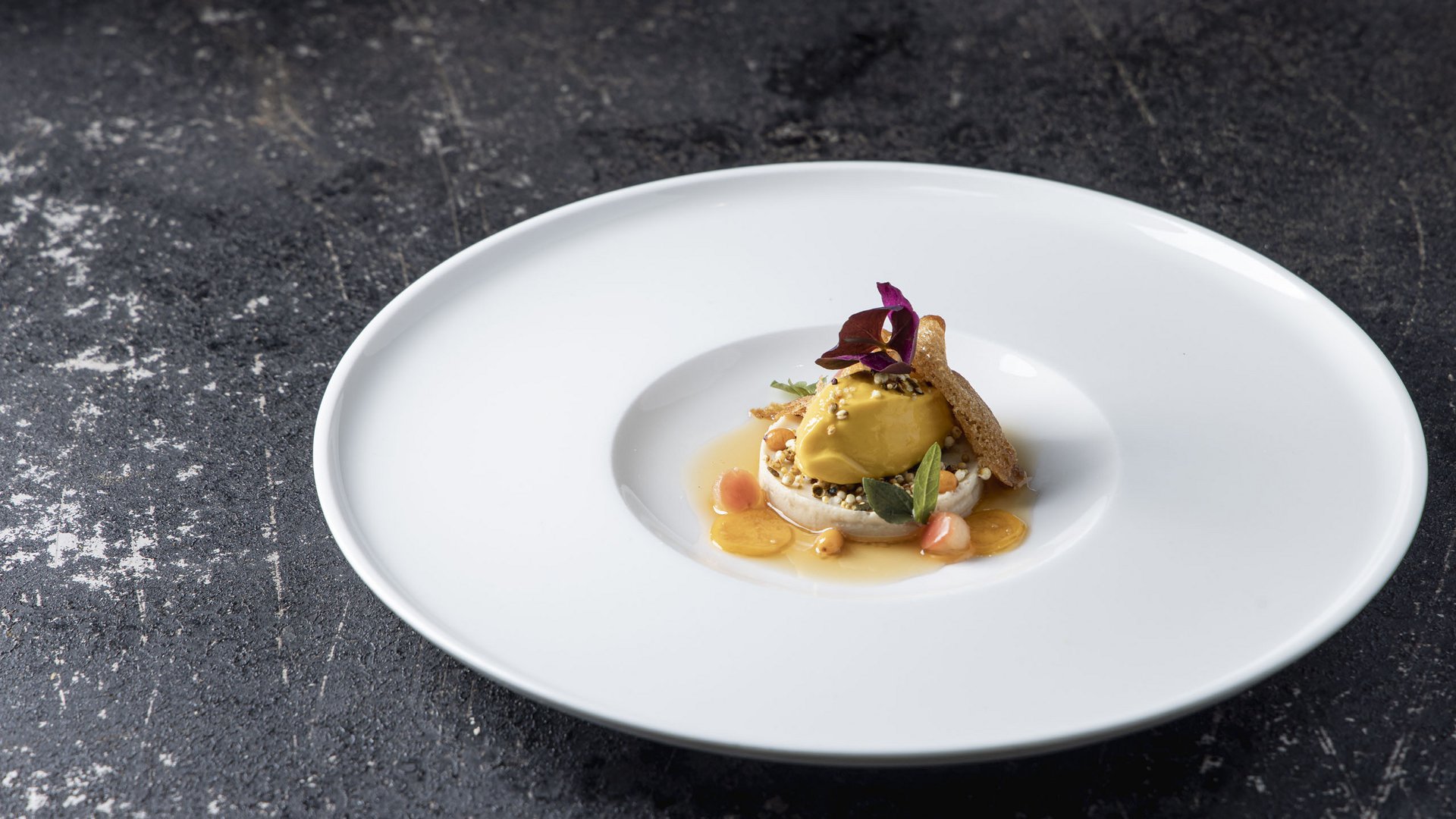 All guests of Quellenhof See Lodge are welcome in the specialty restaurants of the main Quellenhof resort:
Gourmetstube 1897: In the small, exquisite, and award-winning Gourmetstube 1897 of Quellenhof Passeier, you get to enjoy premium gourmet menus from Tuesday to Saturday from 6 p.m. They are sure to enchant all your senses. Prices range from €125.00 to €155.00 depending on the meu)
Sky Restaurant Teppanyaki: At Sky Restaurant Teppanyaki of Quellenhof Passeier, you can experience real Japanese show cooking. From Wednesday to Sunday from 7 p.m. for an extra charge of €95.00 on top of your half-board price.