BalanceWATER and BalanceSAUNA at the Quellenhof See Lodge
Embrace the gentle element
Step inside and immerse yourself in the tranquillity of our wellness area. Whether you prefer the wholesome heat of the Finnish sauna or the refreshing energy of the water, you will be in your element at the See Lodge. Three saunas, the largest pool in South Tyrol, and a connected indoor and outdoor infinity pool await you.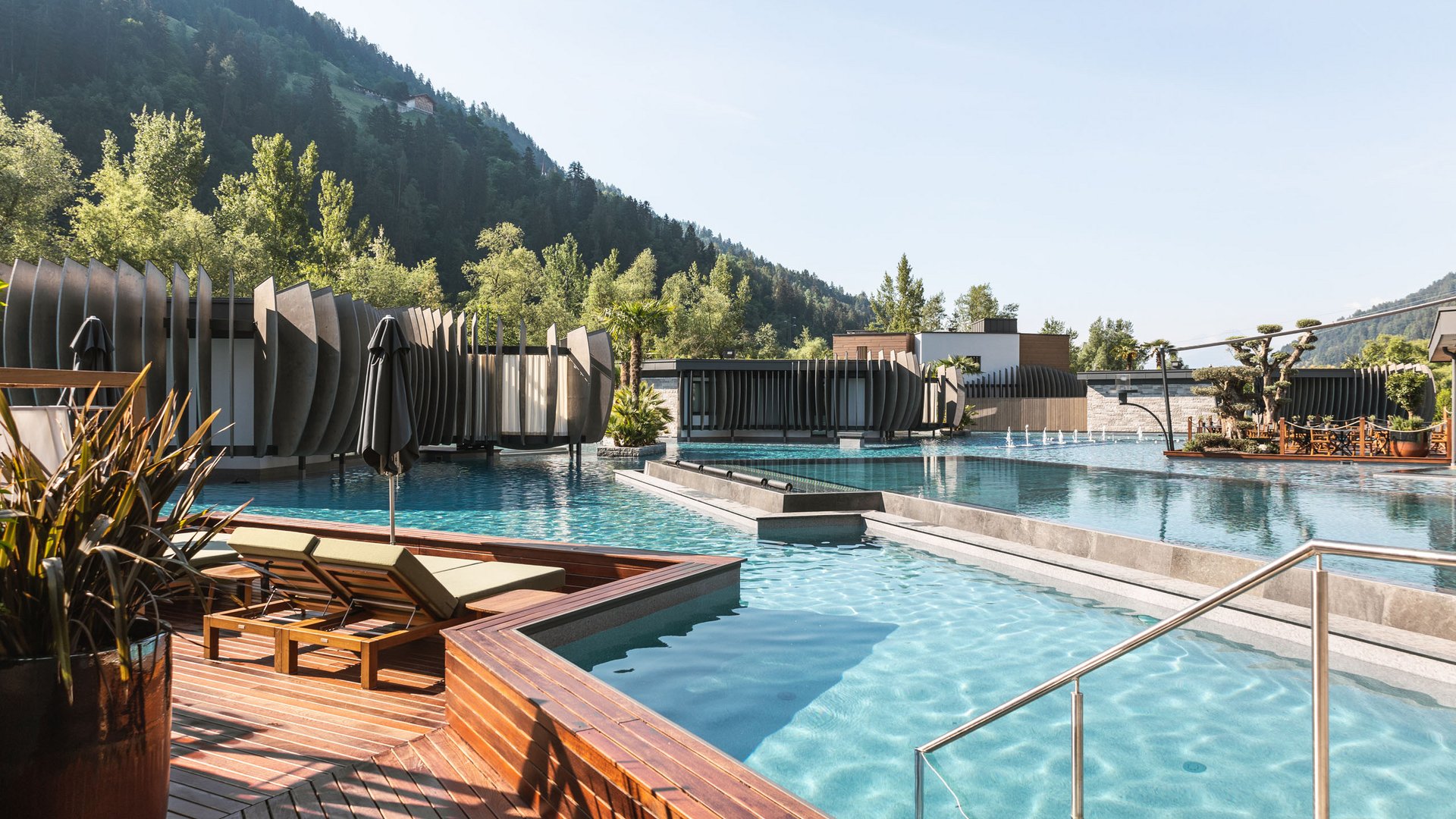 The grace and might of water
The grace and might of water
Of the four elements, water is considered the gentlest. It is yielding, soothing, and yet powerful. Immerse yourself in our 4,500m² bathing lake with a diameter of 105 metres – it is the largest pool in South Tyrol and has given its name to our five-star luxury lodge, the See Lodge. In German, "See" translates to lake. The bathing lake can be entered from almost all sides and is between 0.5 and 1.25 metres deep. Or would you rather float in the indoor pool connected to the 25-metre-long outdoor infinity pool? No matter which pool you choose: the sensation of floating in the water is uniquely relaxing. On the shores of our lake, reminiscent of the Maldivian lagoons, the hustle and bustle of daily life fade away, allowing you to cherish every serene moment.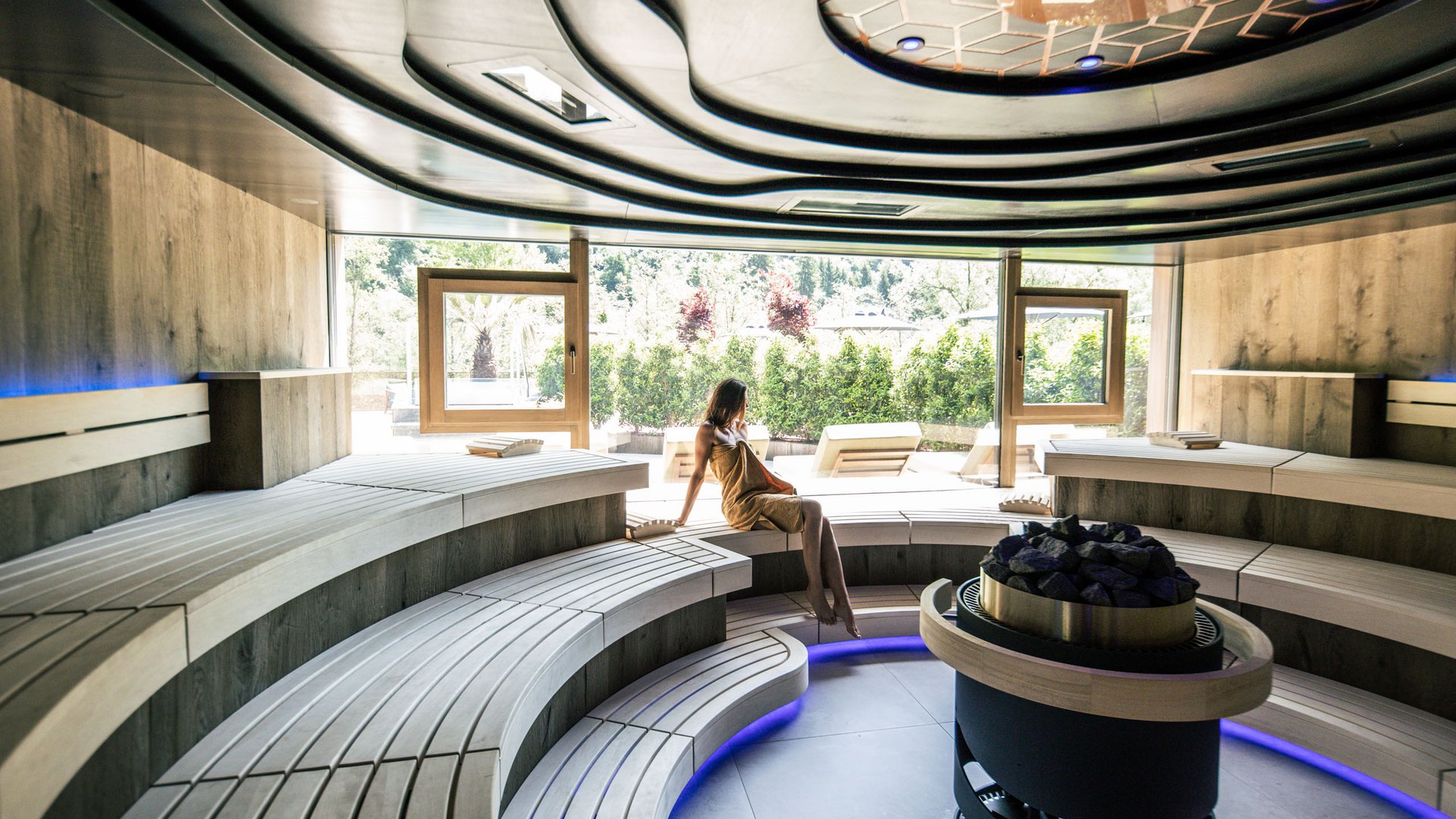 Warming and relaxing: sauna time
Warming and relaxing: sauna time
Heat has a soothing, relaxing effect on your muscles. The dry, wholesome heat of a sauna helps the body expel toxins through sweating, cleanses the pores, and strengthens the immune system. As blood vessels expand and then cool down, your blood pressure stabilises. At our adults-only resort, the Quellenhof See Lodge, you can indulge your body and soul in three saunas: in the large Finnish sauna with room for up to 35 people, where event infusions take place regularly, in the milder bio sanarium with balance loungers for sitting or lying down, and in the steam sauna, which has particularly positive effects on the respiratory tract and pores. Step inside and experience the lightness of being.